Our lives change, but our homes don't!
Downsizing your home can be overwhelming. Get a professional on your team to manage it for you.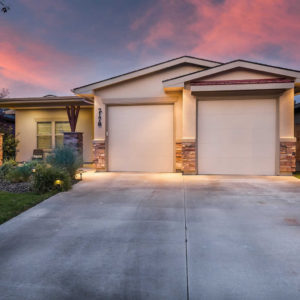 When you're ready to move to a smaller space, facing the daunting task of sorting through possessions you've had for years, even decades, is just plain overwhelming. As transition specialists, we have a profound commitment to helping you transition from your former residence to a new one.
With the gentle, expert guidance of experienced downsizing professionals, you and your family will be able to make key decisions without the emotional and physical distress that can go along with this change, often avoiding the costly mistakes and remorse that can accompany these major lifestyle transitions.
» Call 563-449-2855 to get started
If you're like so many of the folks we've helped in the Davenport area, you've lived a full life. And, as a result of that, up until now you've managed to accumulate a lot of stuff. Some of it is important, but some probably isn't.
When you've decided that downsizing makes sense for you, it can be very challenging to sort the important from the less important. We can help you 'right-size' the things you have, to make it easier and help you make sure you keep the things that are most meaningful.
If you've decided it's time to move into a home that is a little smaller and you find yourself dreading the process of moving, you can relax. Home Transition Solutions Group can alleviate the stress of downsizing.
Feeling overwhelmed or stuck?
Or, just don't want to deal with the whole moving process? If you're frustrated or you're having a difficult time agreeing with other family members about a move, we can help.
Family
If your efforts in downsizing you or a parent have caused strife in your family, there is a solution. You see, often times a person's home gets to be too much for them to take care of later in life. And, it can be very difficult to make choices about what to keep or not keep.
Sometimes, it helps you (and your family) when you have someone there helping you prioritize and keeping it all organized.
Downsizing service
Our downsizing service is perfect for people that are overwhelmed with moving or those who just want it to be easier. Following are just some of the things we can provide as part of the service:
Consultation – Our downsizing team will help guide you through every step, from sorting to unpacking. We also can help with organizing your home or inventory of the items in your home if needed. We'll create a customized plan for you!
Packing – Every person on our team has been trained to pack and care for your belongings like they were our own. Your belongings will be packed safely to protect them and organized so unpacking is easy.
Hauling – For any items that you'll be donating or discarding, we'll arrange for pickup or drop-off, so you won't have to.
Estates or selling sales – If you are clearing out a home, we help our clients determine the best method for selling items they no longer want to bring them the most money. We have vetted the best estate sale companies and online auction services, and have experienced appraisal resources for fine antiques and collectibles. All monies received are passed on directly to the clients.
Move management – There are many parts to a move and it can cause a lot of stress. We can take care of every step in your move, so you don't have to worry about it.
Unpacking – Wouldn't it be great if, after the movers left, you walked into your new home and everything was in its place? We can handle unpacking and placing most items, so you can just enjoy your new place.
Our process
Before the move , we work with you to create a plan. This will include a timeline and where you want things in your new home.
After that, prior to moving day, we'll organize and pack your belongings.
During this time, we can work with other professionals or care providers to ensure your transition is as smooth as possible. We'll also work directly with movers to coordinate the move.
Once your things are at your new home, we'll unpack and place your belongings. This will include setting up your beds, arranging furniture, connecting electronics, hanging photos or artwork, and making sure your new home looks warm and welcoming.
After you're all moved in, we'll tie up any lose ends and ensure all your donations to charities or packages to your family are dealt with. We'll ensure your previous home is clean and ready.
The next step
Home Transitions Solutions Group is your premiere downsizing and senior move provider in the Quad Cities area.
By using our services, you'll benefit from our extensive experience in helping older adults move into homes that better suit their needs. We'll also help you identify and sort items for family or donations.
For adult children who want to make sure their parents are moved safely into a new home, we are an invaluable source of help and direction.
Full service moving (planning, sorting, unpacking)
Home downsizing, de-cluttering and cleanout services
Repairs and modifications to existing/new residences
We take the worry (and work!) out of the moving process, letting you simply enjoy your new home! From sorting and packing and helping you profitably dispose of your items through our partner firms, to space planning and overseeing an entire move – we do it all!
The initial consultation is always at no charge and with no obligation. We will talk over what you want to accomplish and your time frame, then set in motion a plan you can live with. Send us a message through our Contact Form or call us and let us know how we can help you. Don't let another frustrating moment go by! Solving your organizing and clutter problems is just an email or phone call away. It really is that easy!