Our lives change, but our homes don't!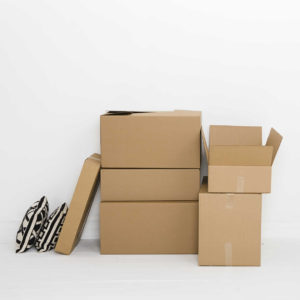 Estate closing services can help relieve the stress you feel when you're handling the cleaning out the personal effects of a loved one's home.
Estate closing service overview
With our estate clean out service, we can do the organizing, documenting, sorting, removing clutter and cleaning out of your loved one's home in a respectful way. We know you are trusting us and will live up to your expectations.
Some of the tasks we will handle, include removing old furniture, disposing or recycling of trash, sorting and shredding unneeded paperwork, tag and deliver donations, clean the whole house and many others.
Our estate cleanout services in the Quad Cities area will gladly handle collecting and removing every bit of clutter and ensure the house is in pristine condition.
Are you are overwhelmed by the thought of cleaning out a property for a loved one who is downsizing, moving to assisted living, or has passed away? We can make this so much easier on you and your family.
Estate cleanout and removal services from Home Transition Solutions Group can take care of everything for you. We'll remove clutter, sort, prepare for donation, shipping or auction, get your home ready for sale.
We have helped hundreds of homeowners and families in the Quad Cities area throughout this entire process, relieving a huge burden.
Estate cleanout services
We use the greatest care to help you deal with an overwhelming situation. If a loved on has passed away, or you are overseeing moving from the family home or just downsizing to something that better meets your needs now, we can help.
Home Transition Solutions Group at 563-449-2855 provides a complete estate cleanout service in Davenport and Bettendorf, IA, Rock Island, Moline, and East Moline, IL..
Professional estate cleanout
If you are downsizing or have an estate that needs to be sorted, cleaned and dealt with, we can help you. By using our estate cleanout services, you can avoid taking on such a time consuming and hectic job yourself and allow us to take care of everything for you.
We have years of experience and can help remove the stress of cleaning out a family member's home, while helping you organize everything so you can easily decide what to keep, sell or give away.
And, we can make your job so much easier if you're a homeowner, realtor, or executor by locating specific items for your clients or their families.
Our services can include:
From keeping everything organized so a family can make decisions in a less stressful manner.
Floor & space planning
Organizing and de-cluttering the home prior to move
Sort all personal items
Unpacking services and disposal of materials
Tagging all items that will be moved/stored/sold/recycled/thrown away
Getting estimates from movers/packers
Ebay consignment
Arrange for profitable disposal of goods via auction, estate sale, buy out, consignment or donation
Interview, schedule and oversee movers
Contacting and scheduling trades
Overseeing the movers on move day
Providing unpacking and put away service
Packing services + build box & lay out paper
Unpacking
Charity packing
Overseeing charity pick-up
Oversee

house cleaning
waste removal
assisting with selection of realtor
preparation of home for sale, including clutter elimination
Supplies
Boxes
Packing paper
Packing tape
Labels
Garbage bags
Please note: Basements/attics take more time due to steps and ladders.
You will find we are on-time, every time. And, you can rely on our estate cleanout teams to deliver our service in a caring and professional way.
Call us at 563-449-2855 or take a moment to contact us for a Free Consultation.